Valentine's Day is only a few days away. Sure, flowers and chocolates sound fun. But do you know what's even better? Practical gifts! Much of the world is still pretty much stuck inside our homes so while we're at it, why not take advantage of this holiday to give something that may be used at home? Whether it's for work, the kitchen, or just some home decor, we've listed some things you can buy for the people you love. Excited to find some cool stuff to give out on February 14th? Read ahead!
Double Workstation Desk by Inbox Zero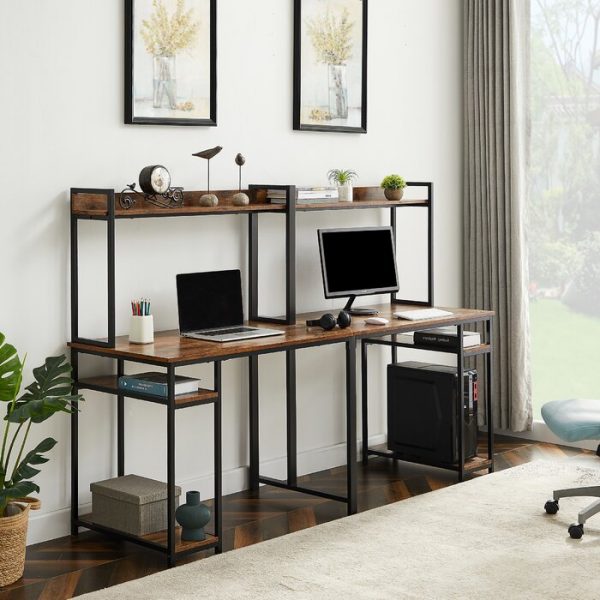 If you're still working at home with your significant other, it might be time to upgrade to this Double Workstation Desk by Inbox Zero. This is nothing too fancy, just a simple work desk that can fit both of your computer setups without compromising on space. It's time to get off that kitchen table and invest in this furniture to help you both focus on your work.
Personalized Acrylic Calendar For Wall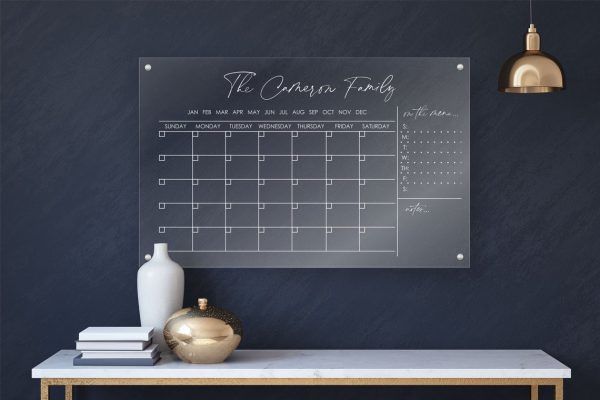 Finding it hard to stick with a consistent work schedule? This Personalized Acrylic Calendar from Etsy can help you out! Sometimes, you just need a reminder of what needs to get done—in writing. The simple list of tasks shown on this dry erase board will help keep you in check. You can even set reminders for your kids' tasks as well. What a simple and efficient way to stay on top of your schedule!
Philips SmartSleep Sleep and Wake-Up Light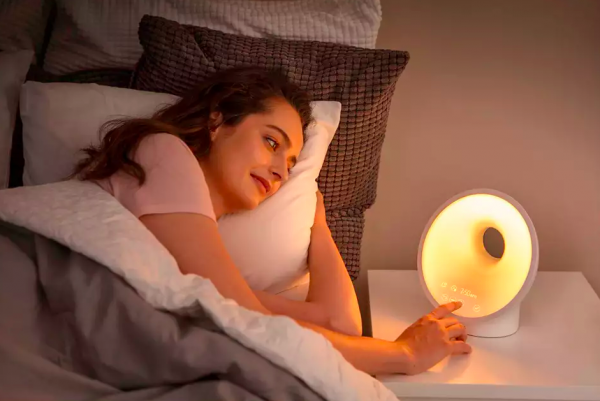 A good night's sleep is a vital part of your day and you must also invest in it just as much as your work tools. If you or your partner is struggling with sleep, this doctor recommended Philips SmartSleep Sleep and Wake-Up Light can be of great help! This establishes a healthy sleep and wake routine. Its sunset feature helps people sleep faster. It even has a light-guided breathing system that helps users to relax.
The First Meeting Street Map Canvas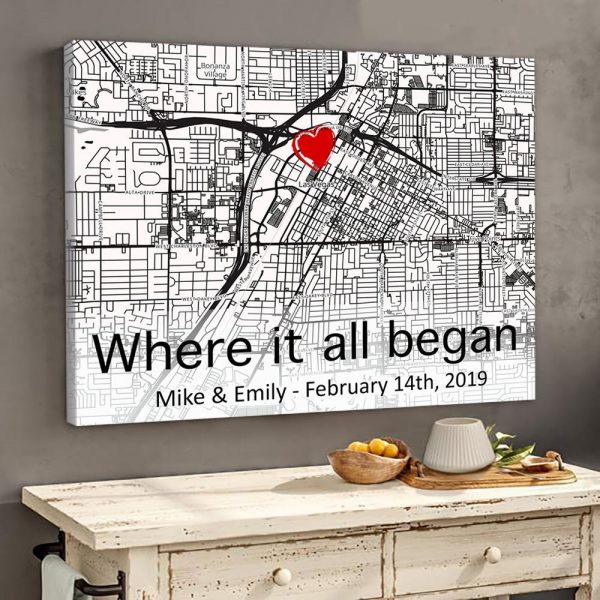 If you want a simple piece of decor to remind you how everything started, The First Meeting Street Map Canvas is a cute gift idea! You can pick from several canvas sizes so you can place it perfectly in your lovely home. Whenever guests come over and ask where you two met, just point to this artwork and instantly tell the story of your lives.
AeroGarden Slim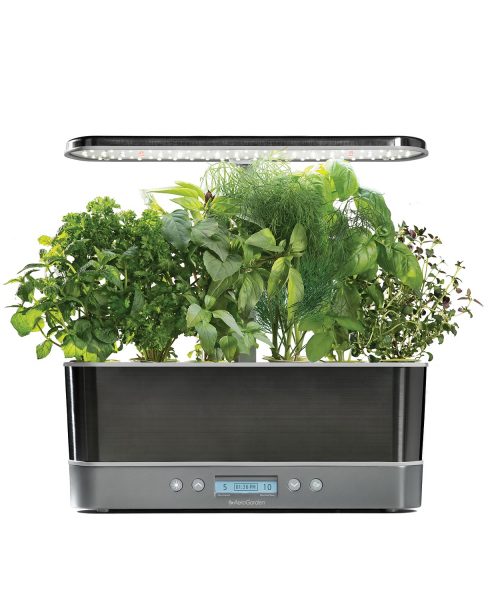 Thinking of something to give to a home cook? AeroGarden can help them grow herbs all-year-round in a sleek, elegant design that is perfect for countertops and desks. This is a no-soil, no-mess piece of equipment that even has a smart system that sets reminders when to water your herbs. It comes with basil, parsley, dill, mint, thyme, and Thai basil pods, so you have plenty of options to work with. Have more scrumptious meals for your date nights with this amazing tool!
Field Cast Iron Skillet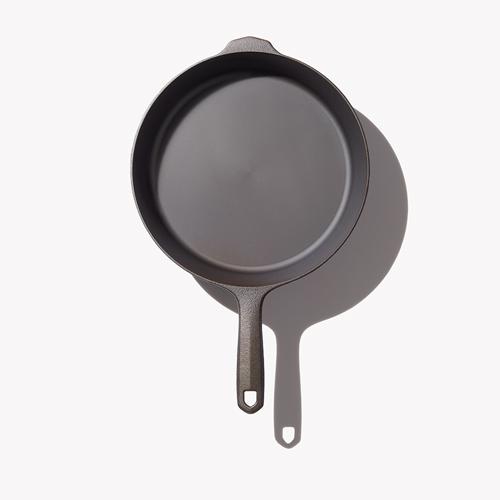 If you want to give a cast iron skillet that's light and great to look at but still does the job, check this one out from Field. This version does all the tricks of the famous pan, but it's more simplified and it's perfect for everyday use. It's even great to use to serve a large chocolate chip cookie because it looks pretty just as it is on the dinner table. If you want to make use of this thing right away, give it before the 14th so you and your partner can make it a part of your date night!
Sunflower Garden Grow Kit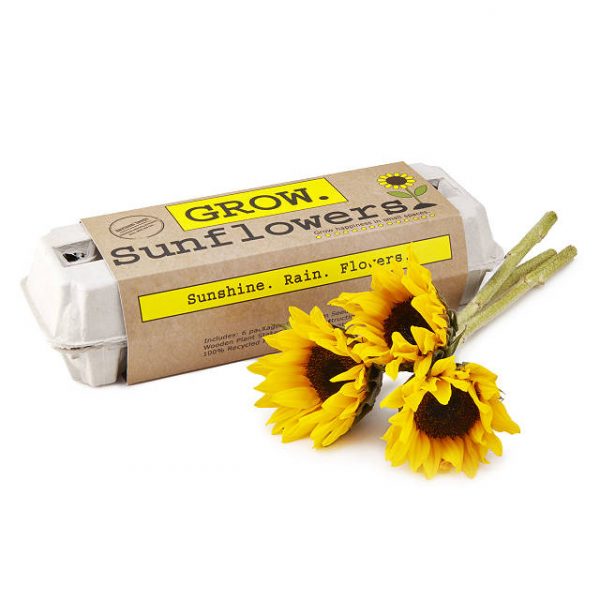 Let your partner know that they bring sunshine to your life by giving this Sunflower Garden Grow Kit! It's a simple and awesome project that you can work on together. You can simply leave this at the windowsill and watch it bloom into the bright and lovely yellow color that's sure to liven up your space. Don't worry, sunflowers are one of the easiest plants to grow so it doesn't matter if this is going to be your first time.
Asakuki Aromatherapy Diffuser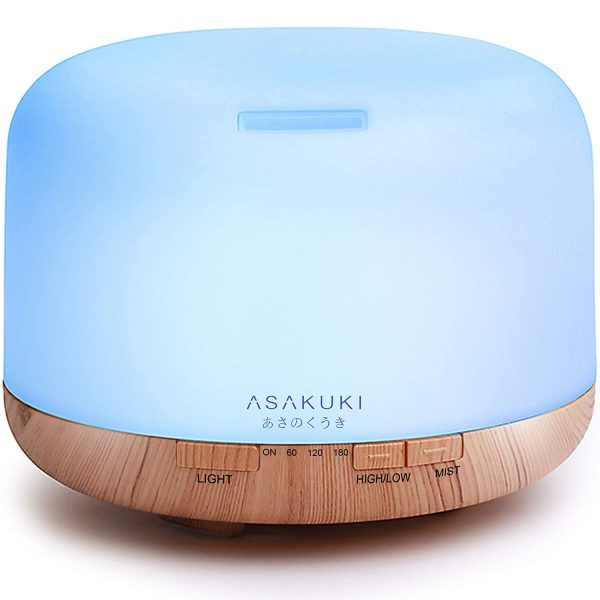 Make someone's home smell better by giving this 5-in-1 aromatherapy device from Asakuki. This won't cost you much, but is a thoughtful gift that anyone would appreciate! It has a large 500 ml tank with seven light modes so it can also help set the mood for those off days. It improves air quality by covering the smell of smoke, pets, allergens, and more. With a combination of style and function, this simple gift is sure to make someone's day!
We hope you were able to get some inspiration for your Valentine's gift hunting. No matter what you decide to give, just remember that it's the thought that counts.
No comments found.