Spring is here! As soon as the season comes around, lots of families take part in some sort of spring cleaning. It's an awesome way to keep your house in check, see the things you need, and stock up on essentials. If you're thinking about cleaning your home this season, you can make an even bigger difference by turning this ritual into a donating tradition. While you clean up your closets, storage, and pantry, don't forget to check for well-loved items that other people can still use!
Whether it be clothing, linens, household goods, appliances, or food items, there's an organization out there that could benefit from the things you have at home. Let's dig in and learn more about how you can help!
Clothing
Your closet might be overflowing with off-season clothing, stuff you've outgrown, or clothing that just isn't your style anymore. If you have items in your wardrobe that you simply don't wear, it's time to give them a new home. There are plenty of shelters, organizations, and nonprofits that are constantly looking for items to help dress people in need.
Some places just look for season-appropriate clothing to comfortably dress people in their shelters. If you already have doubles of everything for every season, just consider donating them. One Warm Coat, like their name says, aims to provide warm clothing to others during winter.
Other organizations are focused on specific types of clothing. Dress for Success, for instance, empowers women by giving them professional clothing which can be the road to a thriving work life. A similar nonprofit in your area could also be looking for business attire. Your used suits, blazers, dresses, and even accessories can help set someone up for self-sufficiency.
You can always drop off your items at local thrift stores for convenience. It also wouldn't hurt to ring up nearby charities to see their specific needs which you can accommodate by simply giving clothing you already have.
Construction Supplies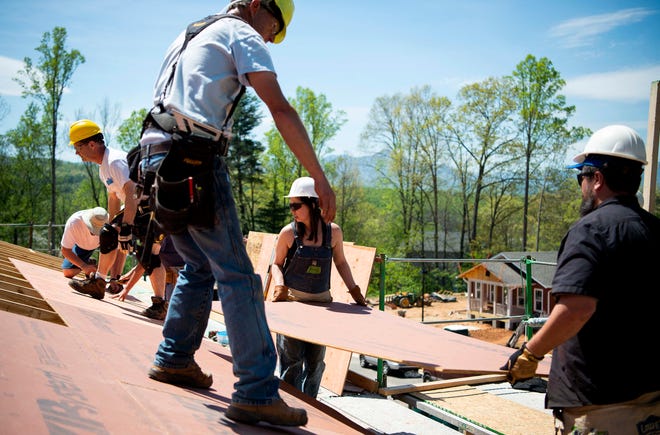 If you have some leftover construction supplies from a previous home build or renovation project, Habitat for Humanity would be happy to receive your donations. They are dedicated to eliminating substandard housing by constructing, rehabilitating, and preserving homes. They also advocate for fair and just housing policies and they provide resources and training to help families improve their shelter conditions.
They are constantly on the lookout for building materials such as doors, lamps, power tools, new flooring, windows, and lumber. They are also accepting artworks, paintings, vases, and other decor items. Clean, working appliances and small furniture are also welcome. Some donated items go to Habitat ReStores which also help fund the operations of the organization.
Check out Habitat for Humanity for more information. If you want to know more about the specifics of in-kind donations, make sure to check out your local Habitat for Humanity website to see the items they accept and arrangements for pick-ups.
Non-perishable Food Items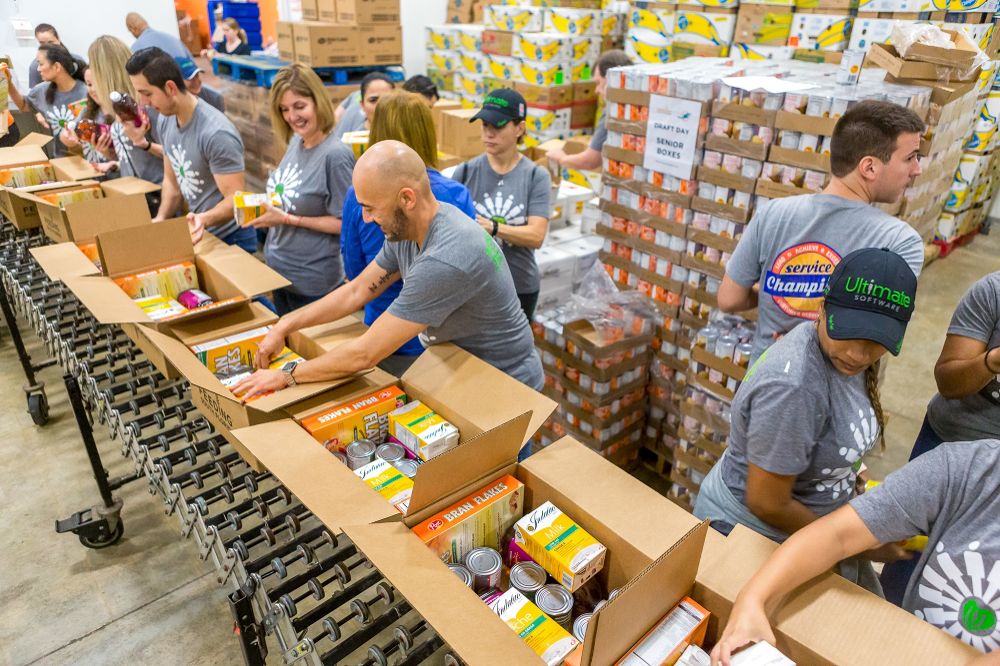 If you happen to have a huge stockpile of food items such as canned goods, instant ramen, cereal boxes, pasta, and other non-perishable options, consider clearing up your inventory and donating these items to people in need. Many shelters are hosting food pantries and food drives all-year-round so donations are always welcome.
That untouched can of soup in your pantry can help keep a family warm at night. Just make sure to donate wrapped, unopened, and unexpired items in perfect condition. It's a great way to make sure that you are not contributing to food waste and your food stocks go to the less fortunate. You can always stock up on these goods and rebuild your pantry.
Check out Feeding America and The Global FoodBanking Network to see where you can donate. Don't forget to check out local food pantries in your area.
Books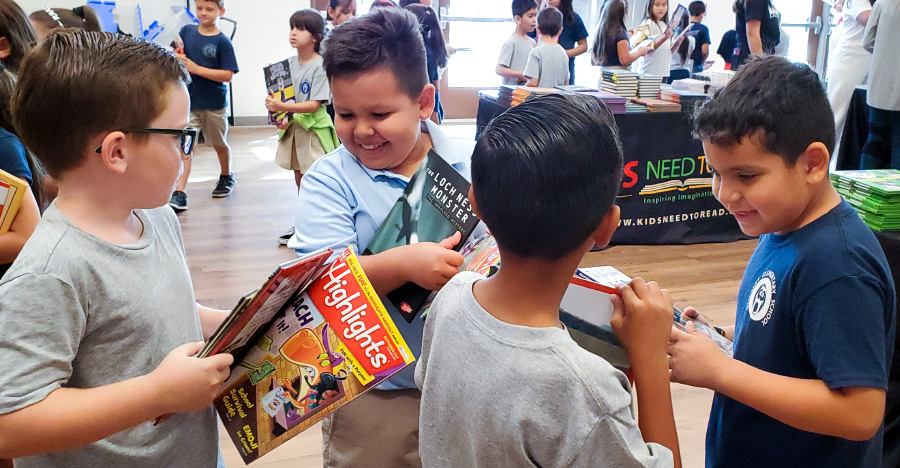 Plenty of books lying around? Your kids have probably read them and they're just gathering dust at the shelves. Give life to these stories by giving them to other people who would be happy to read them! Donating books might be hard for some, but you can help enrich other people's lives with such a simple act.
The Salvation Army and Goodwill are always accepting book donations. You can also try calling your local library to check if they are accepting books. Not all locations have the time to sort through a large collection of books so it would help to ask if they are looking for specific titles which you may have.
Other options are Kids Need To Read, an organization with a passion to improve children's lives by donating to underfunded schools and libraries; and Prison Book Program, an avenue to give free books to incarcerated people.
Toys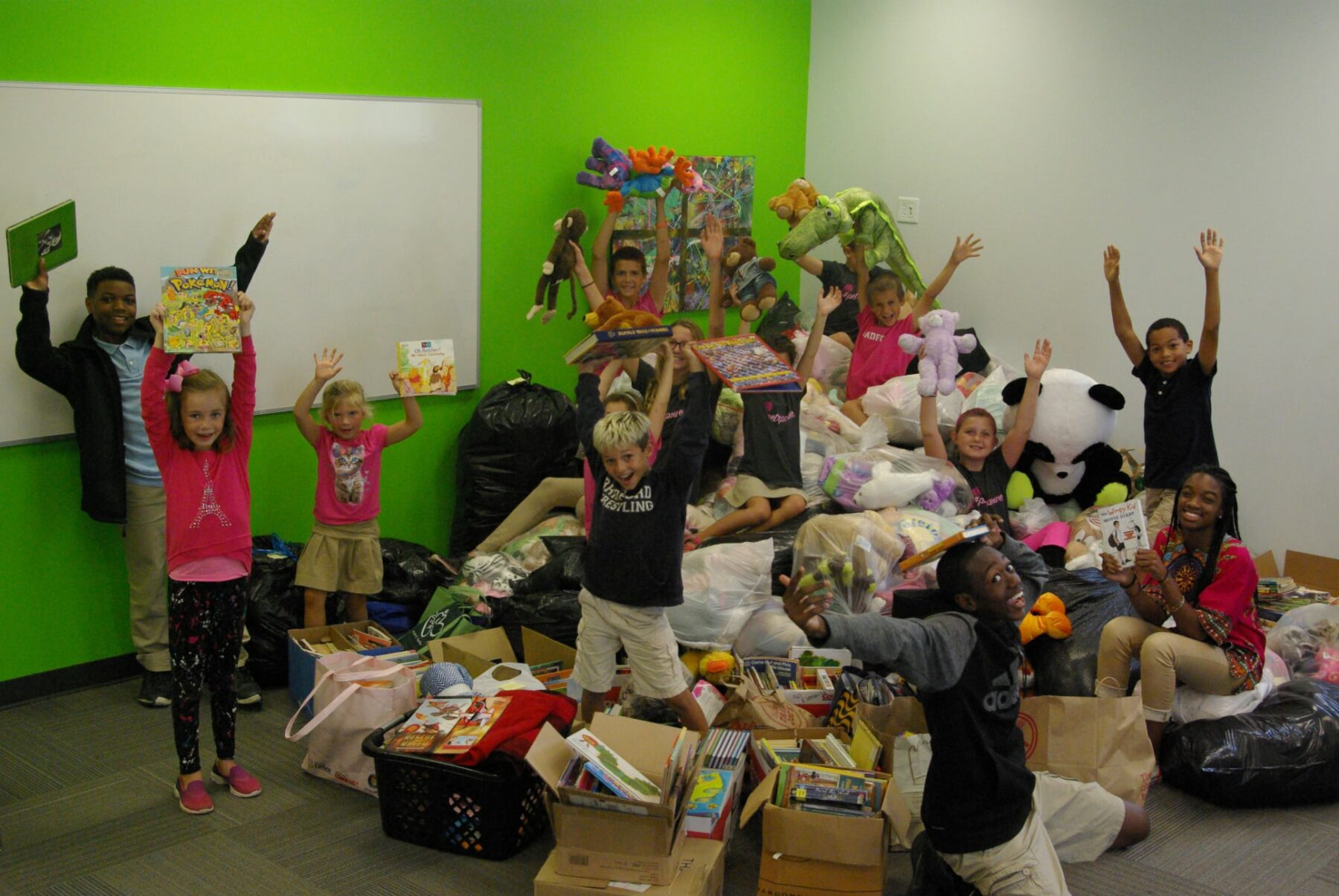 If your kids are now grown-ups, let someone else enjoy their toys. You know how much fun they had playing with these items so it's just right to pass that joy to someone else. There are plenty of locations to give your used, well taken care of toys to.
Check out your local daycare centers. Pre-schoolers go through so many toys each year so your donations can help replenish their stocks. You can also donate to your local fire department. Firefighters usually bring toys to help calm down children during traumatic events. Check out Stuffed Animals for Emergencies to see how you can help.
Give your local children's homes and charities a call to see if they are currently accepting toy donations. Just make sure that the items are clean and sanitized to keep the recipients safe and happy.
Just About Everything Else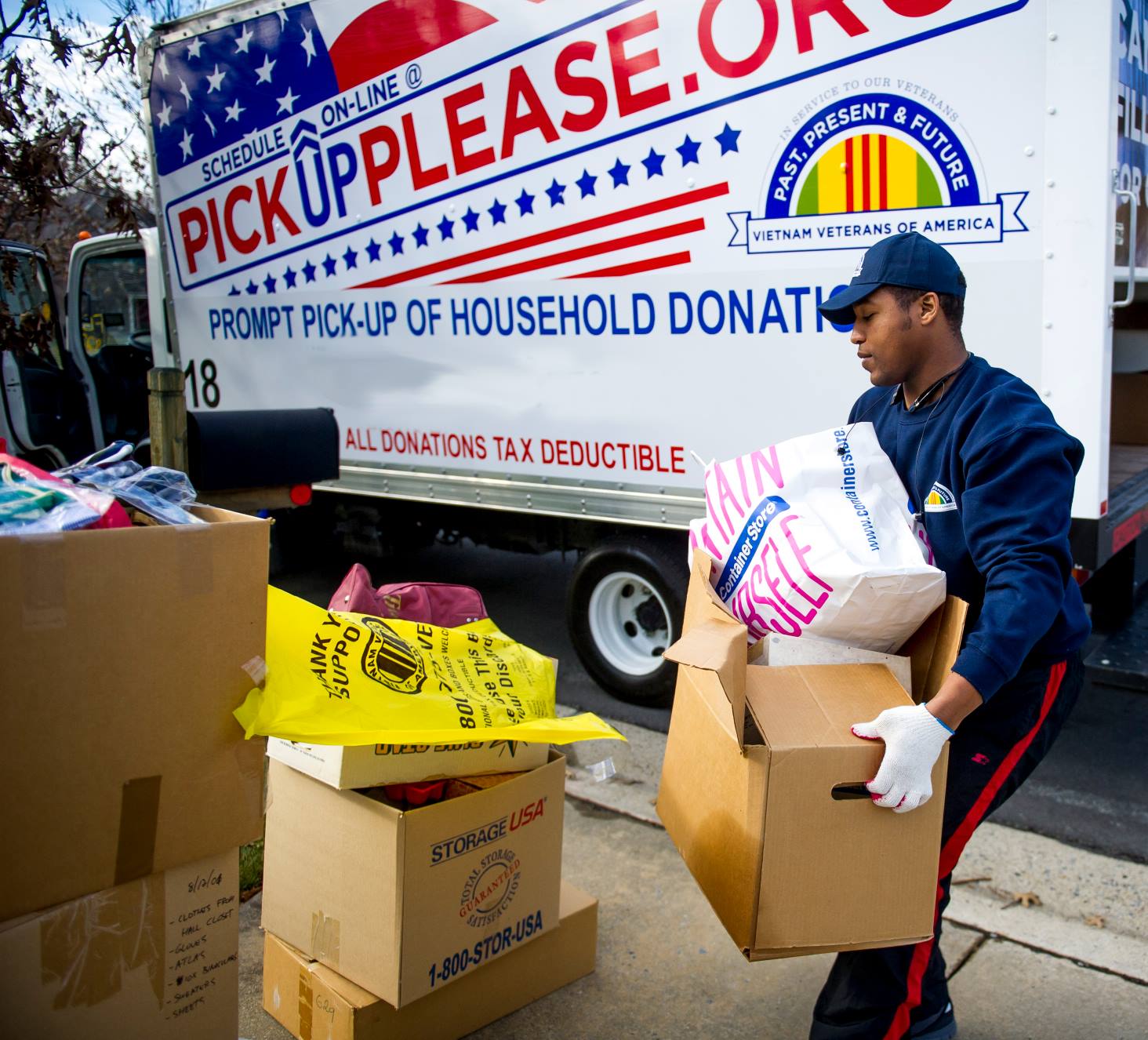 If you have household items, electronics, small furnishings, and appliances that you don't need anymore, you can still find them a new home. Pickup Please by Vietnam Veterans of America is one of the largest donation programs in the country. They accept a wide variety of donations which is perfect if you have plenty of stuff to let go of from your spring cleaning. Just take note that their only rule is that donations must be small and light enough for one person to easily lift and carry. Check out this link to see a full list of items they are accepting.
The donations you make help sustain the families of American veterans as well as local, state, and national programs of the VVA. You may schedule pick-ups easily from your computer or mobile device. Just go to their scheduling page and enter your zip code. They can pick up your donations as quickly as 24 hours after you pick a date and time.
Donation Town aims to make it easier for you to arrange pick-ups. They know how many Americans are interested in donating old items so they have created resources to make it easier for everyone. If you're unsure where to send your items, just go to their website and schedule a pick-up. What's cool is they accept almost everything. Click here to see a full list of acceptable donations. Aside from nationwide causes, Donation Town also connects you with your local charities.
That's the list of things you can donate. We hope you can extend your hand in whichever way you can. Good luck with your spring cleaning!
No comments found.