Homeowners often do home remodeling projects before putting their homes for sale. Adding new appliances, enhancing aesthetics, and modernizing the rooms can definitely increase a home's property value.
But how do you make the most out of your remodeling project without breaking the bank?
3 Reasons for Home Remodeling
About 95% of homeowners plan on taking some major home improvement over the next five years. There are various reasons why owners choose to remodel their homes but the most common ones are:
Home renovations can make a place more comfortable, functional, and suitable for the needs of the homeowner.
It can improve a home's energy efficiency and reduce utility bills by upgrading the HVAC systems and installing energy-efficient appliances.
It increases the homeowner's equity in their home.
So even if you're not selling your home anytime soon, it is still practical to undertake a home remodeling project. However, more than one-third of homeowners said they end up spending more on renovations in the long run.
Here's how you can ensure your remodeling project is an upgrade and an investment for the future.
Top 10 Home Remodeling Project Investments
Investors look at remodeling projects more strategically than owners. They carefully choose remodeling projects that will give the most returns with the least cost and effort.
In Zonda Media's annual Cost vs Value report for 2023, they asked more than 6,000 Realtors® which projects are a premium to homebuyers. They found the following home remodeling projects add the most value to the sale of homes.
| | | | | |
| --- | --- | --- | --- | --- |
| | Project Type | Job Cost | Resale Value | Cost Reoccupied |
| 1 | HVAC Conversion | Electrification | $17,747 | $18,366 | 103.5% |
| 2 | Garage Door Replacement | $4,302 | $4,418 | 102.7% |
| 3 | Manufactured Stone Veneer | $10,925 | $11,177 | 102.3% |
| 4 | Entry Door Replacement | Steel | $2,214 | $2,235 | 100.9% |
| 5 | Siding Replacement | Vinyl | $16,348 | $15,485 | 94.7% |
| 6 | Siding Replacement | Fiber Cement | $19,361 | $17,129 | 88.5% |
| 7 | Minor Kitchen Remodel | Midrange | $26,790 | $22,963 | 85.7% |
| 8 | Window Replacement | Vinyl | $20,091 | $13,766 | 68.5% |
| 9 | Bath Remodel | Midrange | $24,606 | $16,413 | 66.7% |
| 10 | Window Replacement | Wood | $24,376 | $14,912 | 61.2% |
These top 10 remodeling projects yield the highest returns, with at least 60% of the job cost. Four remodeling projects were found to give returns more than the cost of the job while home electrification has been reportedly trending and gaining momentum in recent years.
The study also found that exterior replacement projects provide a higher return than interior remodels, a consistent trend for the past 30 years. The reason behind this is that the exterior gives buyers a better first impression of the home and more importantly, a more lasting one. A good exterior gives the impression of a house that's well taken care of and gives buyers a more positive attitude going in.
What the Projects Entail
Here's a brief description of what the projects entail and what kind of improvements are made.
#1 HVAC Conversion | Electrification
Removal and disposal of an existing fossil-fuel-burning furnace and conversion to an electric heat pump for heating and cooling a 2,000-square-foot home with two bedrooms and main living areas. The project includes removal, recycling, and disposal of existing metal ductwork and touch-up paint for ceiling and drywall.
#2 Garage Door Replacement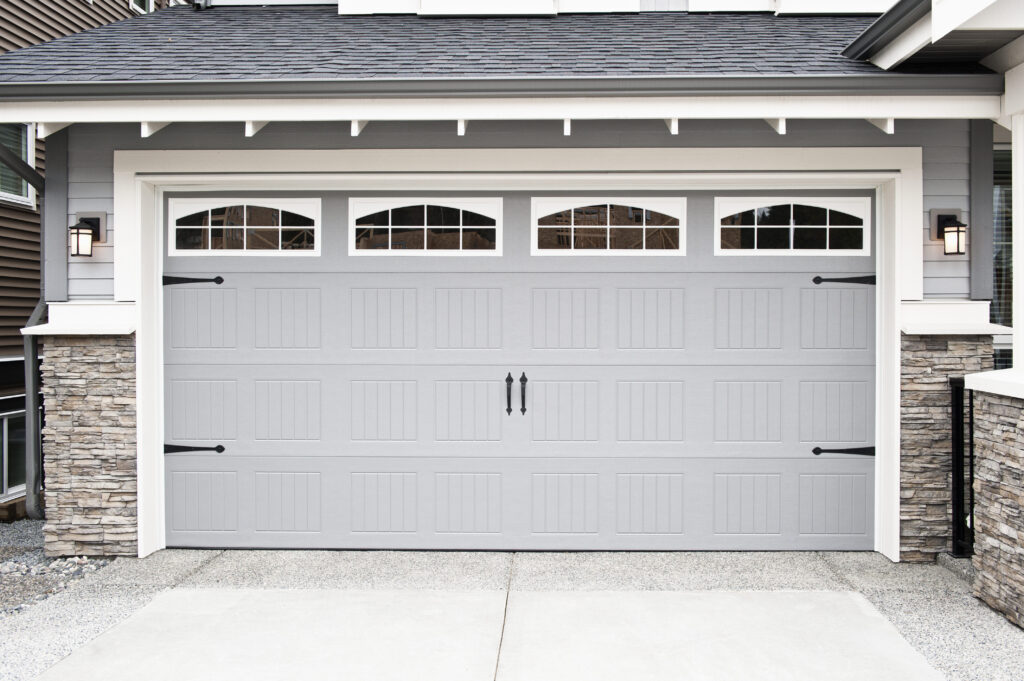 Upgrading a basic 16×7-foot garage door and tracks to a new four-section garage door on newly-installed heavy-duty galvanized steel tracks. The new door has a lifetime warranty, is foam-insulated, and includes thermal seals between pinch-resistant panels.
#3 Manufactured Stone Veneer
Replacement of a 300-square-foot of continuous band of vinyl with adhered manufactured stone veneer and creation of an outline entry archway using an 8.10-inch keystone and a soldier course of flats on either side.
#4 Entry Door Replacement | Steel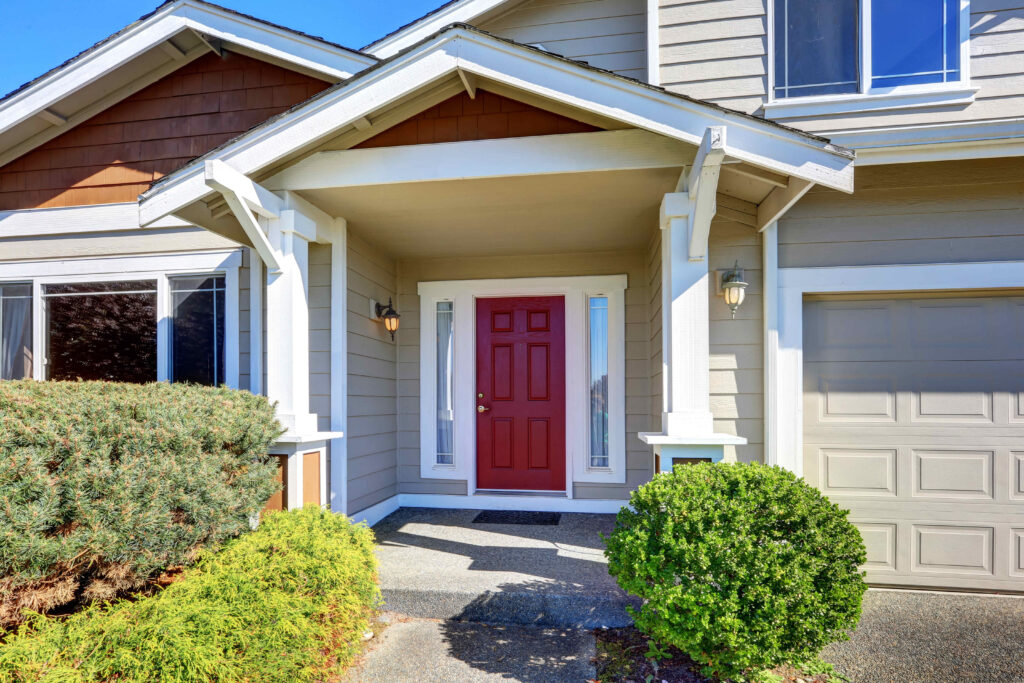 Replacement and upgrade of an existing entry door and jambs with a new 20-gauge steel unit with composite stop including lockset. The door includes a clear, dual-pane half-glass panel, jambs, and an aluminum threshold, and has an exterior brick mold and interior colonial or ranch casings in poplar to match the door color.
#5 Siding Replacement | Vinyl
Replacement of 1,250 square feet of existing siding and attachment of new vinyl siding with factory trimming at all openings and corners.
#6 Siding Replacement | Fiber-Cement
Removal of 1,250 square feet of old siding and installment of new fiber-cement siding that's factory primed, pried, and trimmed at all openings and corners.
#7 Minor Kitchen Remodel | Midrange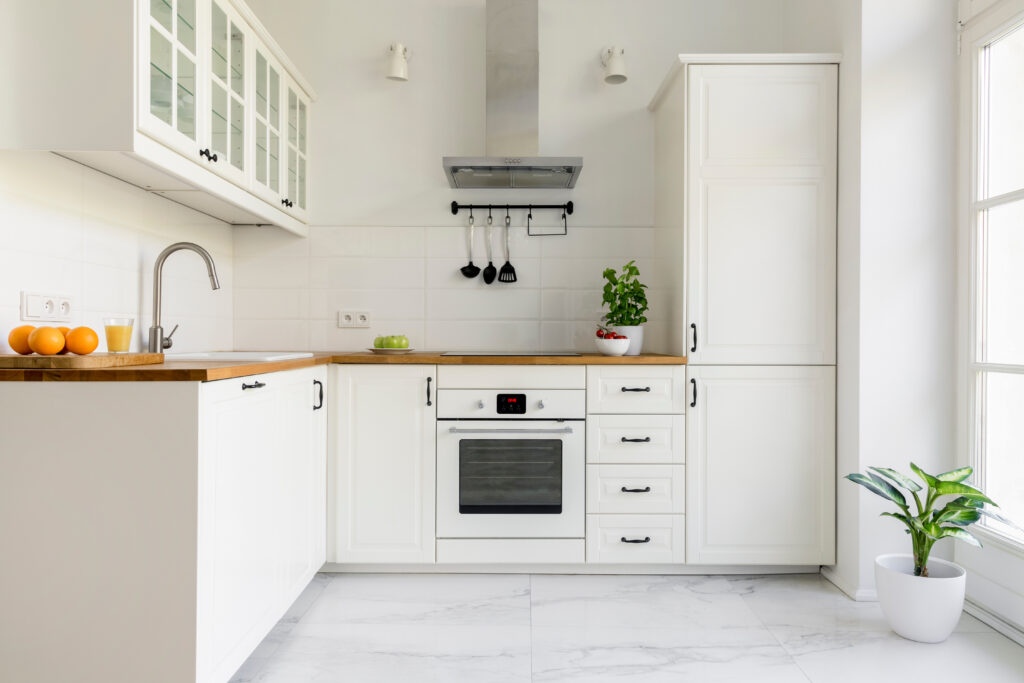 Refurbish an old but still functional 200-square-foot kitchen by replacing cabinet boxes with new shaker-style wood panels and drawer fronts, removing the cooktop and refrigerator in energy-efficient models, changing countertop laminates, and installing a new sink and faucet. Finish the kitchen with more resilient flooring, and paint walls, trim, and ceiling.
#8 Window Replacement | Vinyl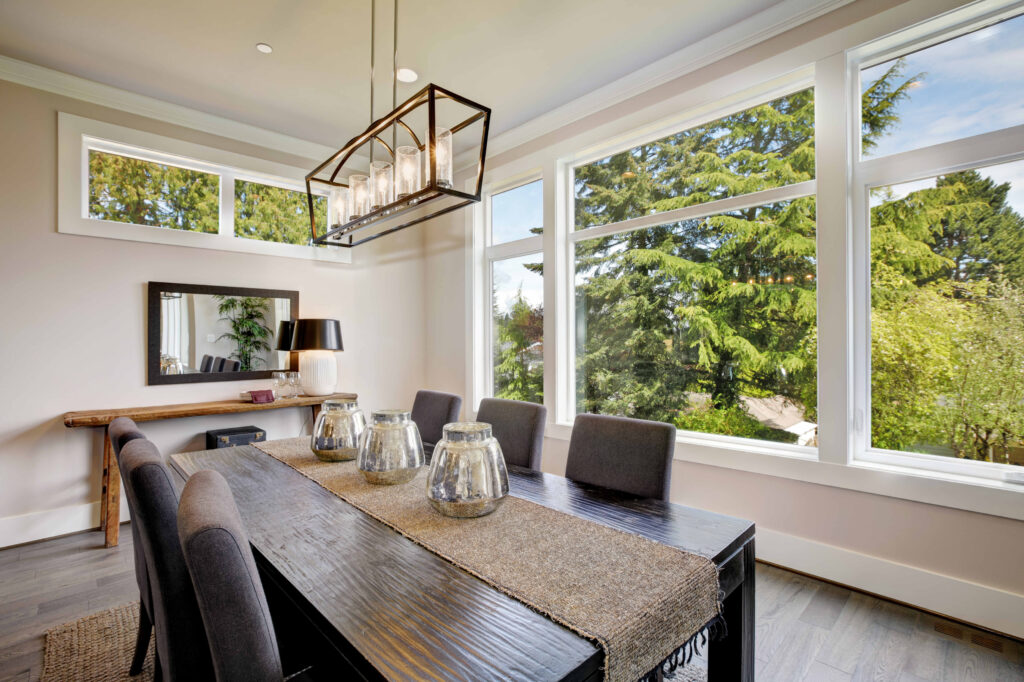 Removal of 10 old 3×5-foot double-hung windows and installment of new insulated, low-E, simulated-divided-light vinyl windows. Finish and trim custom-color exterior but leave interior untouched.
#9 Bath Remodel | Midrange
Update an existing 5xt-foot bathroom by installing a 30×60-inch porcelain-on-steel tub with ceramic tile surround, and putting a new single-lever shower control, a standard toilet, vanity counter, and sink and medicine cabinet with light. Finish with ceramic tile floor and vinyl wallpaper.
#10 Window Replacement | Wood
Remove 10 dated 3×5-food double-hung windows and install new insulated, low-E, simulated-divided-light vinyl windows. Refurbish the interior with stained hardwood and finish the exterior with custom-colored aluminum cladding.
Tips in Home Remodeling
Just because the project has a good return on investment, doesn't mean the house needs one. Here are basic tips and tricks everyone should know on home remodeling:
Cover the basics first. Check the functionality of all amenities to bring the property up to the standards of a home.
No need to make your house exceed neighborhood standards. You want your house to stand out in the market but not in the neighborhood.
First impressions last, so make sure the lawn is manicured, the landscape and paint are neat, and the exterior fixtures are new.
The Bottom Line
Whether you're remodeling as a passion project or for future property sales, it's best to think of home renovations as a future investment. And the best bang for the buck projects are new sidings, kitchen remodeling, window replacements, and electrification.
No comments found.